Behr & Behr is a family-owned, family-operated business. Owners Ed and Renee Behr began working in Colorado Springs real estate in 1985, building success based on trust and client relationships. As their business grew, they saw the advantage of forming a partnership of successful local real estate agents. In 2005, they helped found the Platinum Group Realtors in Colorado Springs. In 2009, Brandon joined the Behr team and his wife, Leah, came on board in 2014. Erik Behr joined in 2019. Working with the Behr's you get 5 Realtors on your side. They would love to work with you as you look for your next home.
As Professional Realtors in Colorado Springs, we believe a strong, personal relationship built on trust and confidence is the foundation of success. It gives our clients satisfaction and pride when the sale is complete. It's why our clients come back to us and refer others to us. In fact, 80% of our new business is from personal referrals. We think that says a lot.
We tap into an extensive network of resources, and work as a team to offer you more than most individual agents can. Whatever the situation, we've probably seen it before. Whatever needs to be done, we've got someone who can do it. We honor the tried-and-true (that's called wisdom), while embracing the cutting edge (a.k.a. creativity). It's a powerful combination that yields outstanding results.
With over 60 years of combined real estate experience right here in the Pikes Peak region, the Behr & Behr Team brings some unique strengths, knowledge, and expertise to our clients. Ed & Renee Behr are owners and founding partners of The Platinum Group REALTORS®, the largest independently-owned real estate company in Colorado Springs. Here are just a few other ways the Behr & Behr Team leads the local real estate market.
Ranked in Top 1%
Pikes Peak Association of Realtors 2004-Present
139 Homes
In 2021, the Behr & Behr Team Closed 1 Home every 2.6 Days
Client Focused Results
100's of 5 Star Reviews.
The Behr & Behr Team produces 46 times more sales volume than the average Colorado Springs REALTOR.(Based on PPMLS 2014 sold volume divided by the number of PPAR member REALTORS.$890k Avg per agent)
Certifications
ABR: Accredited Buyer Representative, National Association of REALTORS®.
CRS: Certified Residential Specialist, Residential Sale Council of the REALTORS® National Marketing Institute.
GRI: Graduate of REALTORS® Institute.
CDRS: Certified Default Resolution Specialist.
Colorado Real Estate Broker License.
Expertise
29 Years of individual Colorado real estate sales experience.
Our team has over 60+ years' experience.
Commitment to continuing education.
Member of CRS Membership Referral Directory of 40,000+ members.
Expert in 1031 tax-deferred ex-changes.
Team-oriented sales approach includes service assistant and professional marketing support.
Recognition
Gazette's Best of the Springs Winner 2015-2021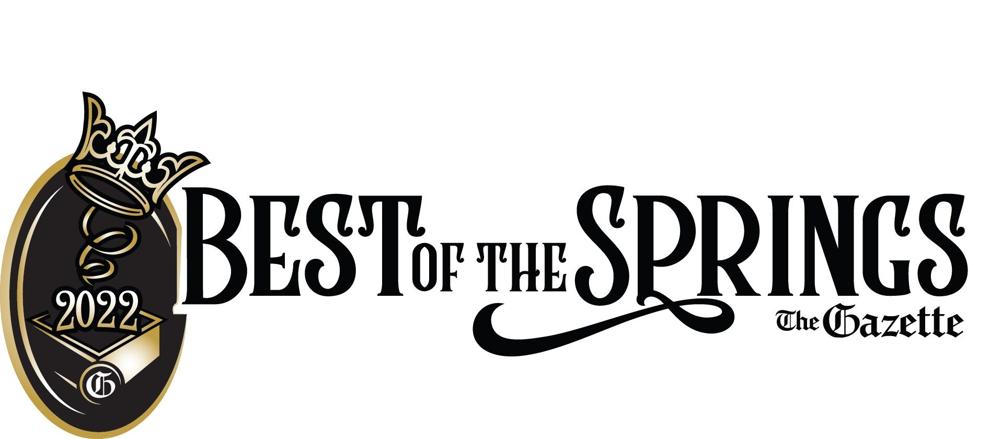 Community Involvement
Active members at New Life Church, Colorado Springs, CO.
Co-led Air Academy High School Young Life Discipleship Group: 2009-2011.
Co-founders of "A Daughter's Heart," a nonprofit ministry created to foster father-daughter relationships through an annual dinner dance for 1,700 dads and daughters.
2007 class parent coordinator at The Classical Academy.
Served on Colorado Springs World Arena Ground-Breaking Committee. Organized children's participation at ceremony.
Colorado Springs Park & Rec Youth Soccer Coach: 1994-98, 2000.
Pulpit Rock Church Women's 1995 Retreat Committee.
Christian Athlete hockey Camp Chairpersons: 1994-1999.
Peregrine Ministries Board Member: 2012-present.
The Platinum Group Realtors
There are generally two options in real estate: small, independent brokerages and national agencies (think: Re/Max or Century 21). There's nothing wrong with either of these options, but in Colorado Springs there's a better one: The Platinum Group Realtors. It was started right here, and it's made up only of local Colorado Springs agents. This offers you a lot of advantages.
The value of an independent brokerage
We always recommend going with an independent brokerage. They know the local market. They're always looking back to see what went well and what could have been better. They're always learning. They take responsibility. The majority of their clients are direct referrals or repeat clients. Without a national brand name to fall back on, they have to provide value to their clients to stay in business. This is the value you'll find at the Platinum Group.
The Value of The Platinum Group
The Platinum Group is the largest independently owned real estate company in Colorado Springs. We have the highest producing agents, and the second highest producing office in the entire market. Behr & Behr Team clients gain access to everything the Platinum Group has to offer.